A solo 50 Km from Barcelona and Girona
Excursions and introductory courses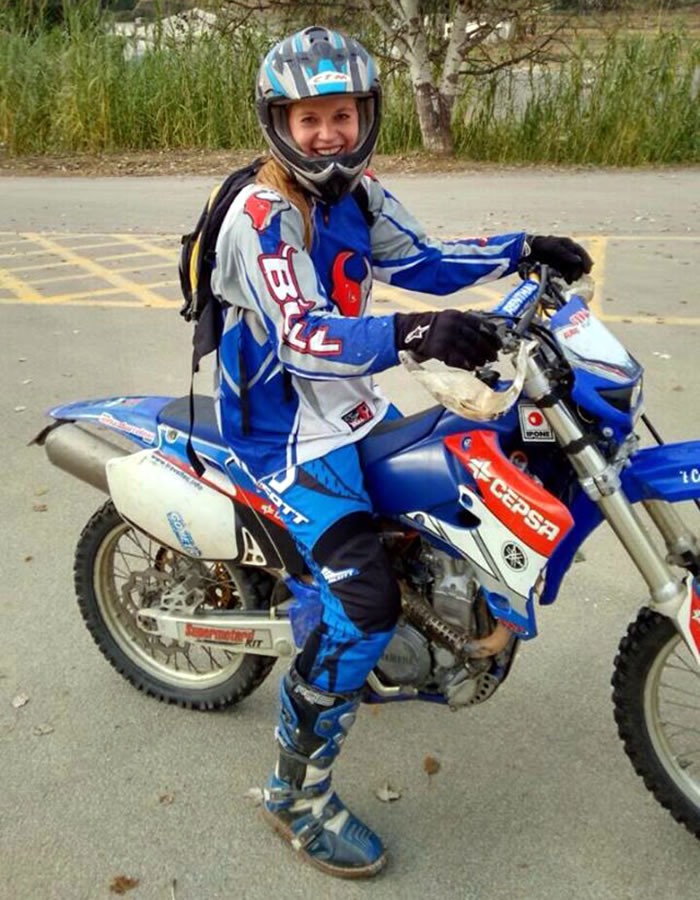 Off road driving
Have you always wanted to try off road driving?, but you don't dare to borrow the bike from a friend or you just don't know anyone who practices it. You can't have an enduro bike but you would like to ride from time to time.
Your intention is to enter the world of enduro, but you don't want to buy a motorcycle yet or you don't know which one would be right for you. You are here a few days for work, studies or vacations and you want to ride a motorcycle one morning or a whole day. Or you just live somewhere else and want to shoot and see other landscapes and terrain.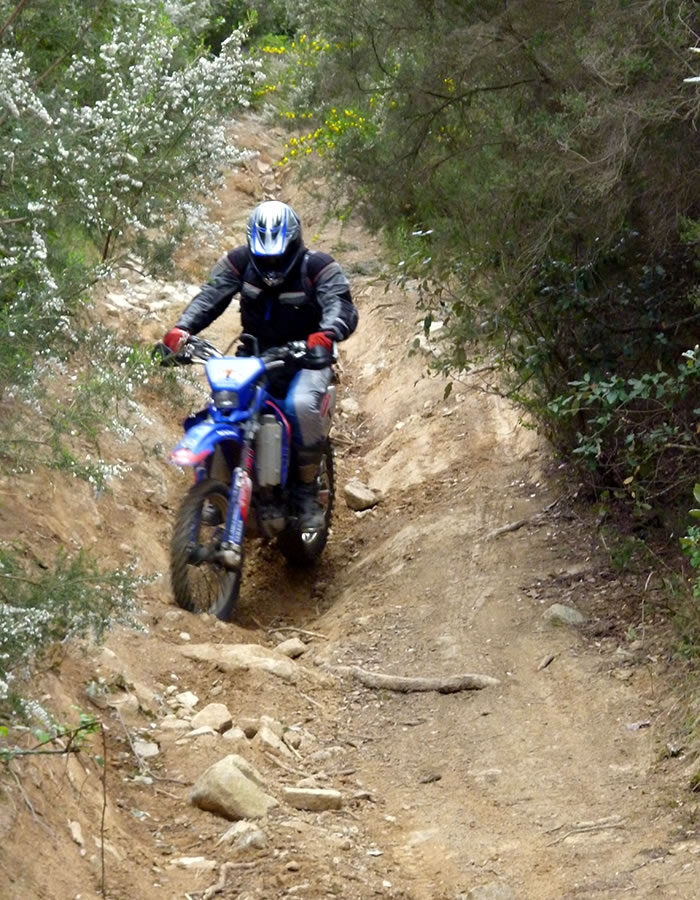 A sólo 50 km from Barcelona and Girona
Pick-up service from the train station and hotels in nearby towns. We have several motorcycles: of different cubics, height and weight. also teams (helmets, boots, pants, protective gloves etc.) so that everyone can enjoy off-road driving.
For those without experience, we offer introductory courses to learn the basic techniques: standing up driving, going through curves, braking, choice of paths, overcome obstacles etc..
Protective equipment is also delivered with the motorcycle: casco, boots, kneepads, gloves, pants, breastplate breastplate, glasses.