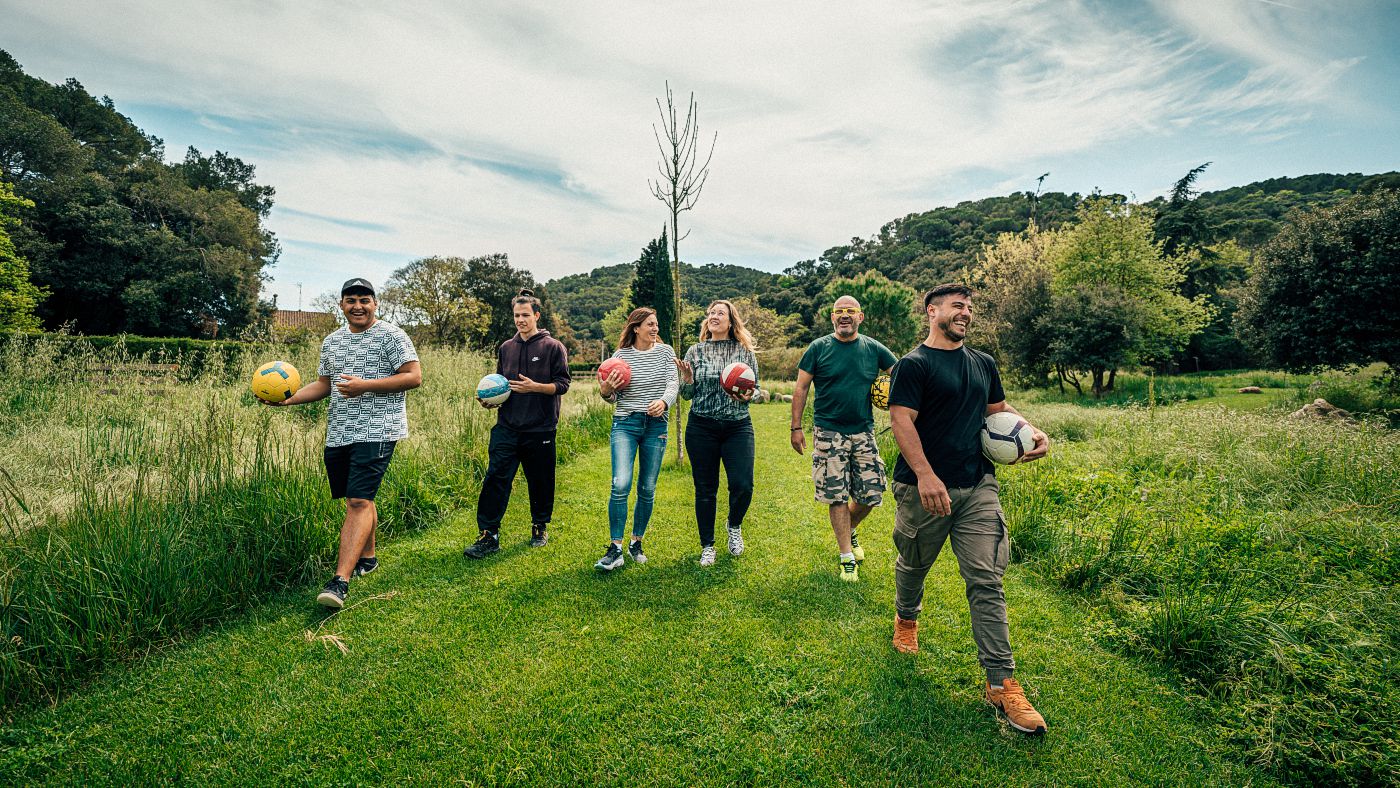 Different activities to celebrate your bachelor party. We offer lots of fun and all outdoors. if you are looking for action games or a more relaxed atmosphere we have it all here at Activ Natura.
En Paintball tenemos una misión llamada "caza el pollo" donde el novio se disfrazará para el papel de pollo y el resto del grupo lo cazará. In this case the boyfriend or girlfriend gets free extra shots.
If you don't want bruises before the big day, then your game is Laser Combat, on an impressive battlefield, it's just as fun, full of adrenaline and painless!
Here we can do different missions. Steal the bride or groom. We print a photo of the person you are going to marry. If someone takes all your life during this game, get the picture.
In addition to these action packed games, there are more activities on land or in the trees such as Adventure Circuit with Zip Lines, footballGolf for the most relaxed bachelor party or Quads for motor enthusiasts. Maybe an outdoor escape room for groups who like to solve mysteries together. Softer daytime versions or night version with more suspense and scares. We have it all.
Make the big day with good friends a day you can remember
Contact us.